Choosing the Best Scope, Rangefinder, or Spotting Scope
When considering the use of optics as you are preparing for a hunting trip, everything from binoculars to rifle scopes will be beneficial to your hunt in some way or another. Additionally, if you are going on a camping trip, binoculars and spotting scopes become an important tool for your safety and enjoyment of the outdoors. Even when attending sporting events you may find binoculars useful tools to better your view while not adversely affecting your comfort. If you are a golfer, a rangefinder could be very helpful in improving your score.
With that said, The Hunting and Fishing Connection wants to prepare you for whatever activities you have in store with our selection of optics and accessories. Our list of over 20 manufacturers includes scopes and optics from top brands such as ATN Night Vision, Bushnell, Burris, Brunton, Leupold, Millet, NC Star, SigTac, Trijicon, and more.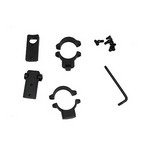 Base & Ring Combos
Aimpoint
Barska Optics
Browning
BSA
Burris
Colt Competition
CVA
Leupold
Millett Sights
ProMag
SigTac
Trijicon
Weaver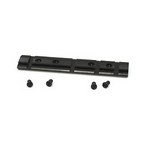 Bases
Aimpoint
Barska Optics
Browning
Burris
CVA
Ironsighter Co.
Leupold
Millett Sights
ProMag
Rossi
Savage Arms
Taurus
Thompson/Center Arms
Trijicon
Weaver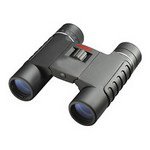 Binoculars
ATN Corporation
Barska Optics
Brunton
Bushnell
Butler Creek
Konus Optical & Sports System
Kruger Optical
Leupold
NcStar
Pentax
Pulsar
Redfield
Sightron
Simmons
Tasco
Truglo
Weaver
Bore Sighting
Aimshot
Barska Optics
Bushnell
Hoppes
Kruger Optical
LaserLyte
NcStar
ProMag
Real Avid
Remington Accessories
Sightmark
Trijicon
Weaver
Wheeler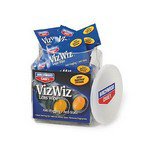 Care & Maintenance
Aimpoint
Burris
Bushnell
Coghlans
Excalibur
iScope
Leupold
McNett
Otis Technologies
Real Avid
Trijicon
Weaver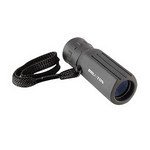 Monoculars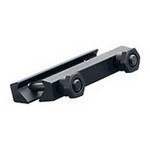 Mounting Systems
Advanced Technology Intl
Aimpoint
Barska Optics
Browning
BSA
Burris
Bushnell
ExtremeBeam
Firefield
Leupold
Mako Group
Millett Sights
NcStar
ProMag
Remington Accessories
SigTac
Taurus
Thompson/Center Arms
Trijicon
Walther
Weaver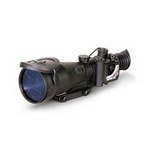 Night Vision & Accessories
ATN Corporation
Bushnell
EOTech
Firefield
Pulsar
Sightmark
Simmons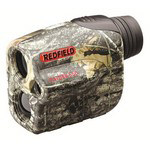 Rangefinders
Bushnell
Leupold
Redfield
SA Sports Outdoor Gear
Simmons
Trijicon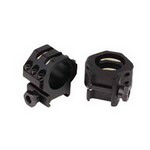 Rings
Aimpoint
Barska Optics
Browning
BSA
Burris
CVA
Konus Optical & Sports System
Leupold
Millett Sights
NcStar
SigTac
Tasco
Thompson/Center Arms
Trijicon
Weaver
Scope Covers & Lens Shades
Aimpoint
Allen Cases
Burris
Butler Creek
Leupold
ProMag
Scopecoat
Sightron
Trijicon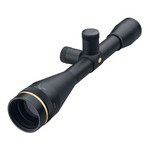 Scopes & Accessories
Barska Optics
Brunton
BSA
Burris
Bushnell
CVA
Firefield
Konus Optical & Sports System
Kruger Optical
Leupold
Mako Group
Millett Sights
NcStar
Pentax
Redfield
Sightmark
Sightron
SigTac
Simmons
Tasco
Trijicon
Truglo
Weaver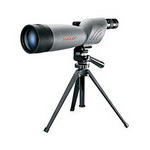 Spotting & Telescopes
Barska Optics
Brunton
Burris
Bushnell
iScope
Konus Optical & Sports System
Kruger Optical
Leupold
NcStar
Pentax
Redfield
Sightmark
Sightron
Tasco
Weaver
Thermal Imaging & Cameras
ATN Corporation
EOTech
Pulsar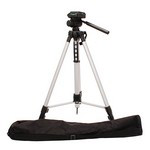 Tripods, Adapters & Mounting
Aimpoint
Allen Cases
Burris
Bushnell
Butler Creek
iScope
Kruger Optical
Leupold
NcStar
Simmons
Trijicon
Weaver
Wheeler
A Guide to Buying the Best Scopes & Optics
For the hunter, rifle, pistol, muzzleloader, or archery expert, we at The Hunting and Fishing Connection have what you need to best outfit your equipment. We carry a selection of rifle scopes and sights that is tremendous in size. Choosing the right scope for your situation and needs is where your time to make the right decision is crucial to your satisfaction.
Things you should ask yourself when purchasing a new scope include where and in what situation will the majority of my hunting be involved? Do I need versatility? For example, the topography plays a major part in your decision making process. A standard 2.5 to 7 power scope might be all that is needed with a pair of binoculars for the small fields or open timber in your area. Then again, if you are in the dense forests of Colorado or Montana you will likely need a 4 to 12 power or larger scope, a spotting scope, rangefinder, and binoculars, mainly because the topography and can deceive you about the distance in front of you. On the other hand, with bow or muzzleloader hunting in close areas you will typically only need an aiming device with a light or dot. Compact scopes are small and lightweight making them perfect for handgun shooting and several other hunting and shooting situations. Night vision scopes are ideal for hunting and shooting in low light conditions. As hunting situation has a large impact on the type of scopes and optics you will need, it is important to take time to think of what you need and choose what is best.
Additional Scope Add Ons & Features to Consider
No matter what type of scope or optic devices you select, there are several other factors to consider. Mounting your scope, protecting the lens during travel, protecting the lens from rain or snow while in use, and even shooting aids to steady your aim in certain conditions are all factors to keep in mind. Whether you are hunting with a crossbow, rifle, pistol, or muzzleloader, at The Hunting and Fishing Connection, we offer a wide range of products for you to choose from so that you can select products with the special features that you need.
Special Considerations When Buying Other Hunting Sights & Optics
When purchasing binoculars, you should consider many of the same issues as when buying a hunting scope and other optics. One of the questions, which you should ask, is how much power will I need? Field of view and light vision also are very important considerations. For the hunter in a stand or blind, weight and size will not play a big part in your decision making process, but the stalker or hiking type of hunter really wants to find the most comfortable and quick to focus set he can find. If you will be using your binoculars in low light or dark conditions whether at night or in dark wooded areas, night vision binoculars are essential.
When purchasing spotting scopes and rangefinders you should follow the same decision making guidelines. Power, light vision, weight all play a part in your decision of which spotting scope or rangefinder you want to buy. Tripods and mounting devices such as a window mount for your scope can also make it easier to sit for long periods of time without dealing with wind or other conditions.
Ultimately when buying any spotting scopes, hunting scopes, or other optics, it is most important to take your time and make your selection carefully so that you can enjoy your hunting and viewing.