Solar Recharger: Convenient Charging in the Outdoors
A solar recharger, as the name would suggest, uses sunlight, and converts it into electrical energy that can be used by an electrical appliance. A solar recharger can be used in tandem with nearly any kind of electrical appliance as long as you have the appropriate wiring and plugs to connect the two devices. As we rely more heavily on electronic devices, a solar recharger can be a crucial piece of equipment on any hunting or fishing trip into the wilderness.
At The Hunting and Fishing Connection, we sell an expansive selection of outdoor gear including solar recharger products. Through our online retail portal, you can find all of the products to satisfy your outdoor and camping needs. Beyond solar recharger products, we also have a range of night vision equipment, deer feeders, compasses, live ammunition, and even cross bows. Therefore, The Hunting and Fishing Connection can be a one stop shop for all your outdoor and camping requirements.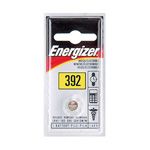 Advantages of Having a Solar Recharger
Are you a frequent camper? Do you enjoy going hunting or fishing in order to escape your everyday urban lifestyle? If so, then a solar recharger may be a helpful piece of equipment for you. A solar recharger is an extremely handy and useful piece of equipment that can use energy from the sun to charge or power a variety of types of electronic devices.
As we rely more and more on smart phones and other electronic devices, the role a solar recharger plays is becoming increasingly important. A solar recharger offers a wide variety of benefits for avid hunters and outdoorsmen as well as those who enjoy the occasional recreational camping trip. Let us take a look at some important advantages of solar rechargers:
Perhaps the most obvious advantage of a solar recharger is its portability. A solar recharger is a small device that weighs very little. When campers go on long trips, they have to carry large backpacks stuffed with all kinds of gear that includes sleeping bags, cutlery, tents, and hunting equipment among many other items. Since a solar recharger is a small device, it can easily fit into a backpack without taking up too much space.
The most important benefit that a solar recharger affords to individuals is the capacity to charge electrical appliances such as mobile phones simply using sunlight. This can be important should you need to make emergency calls or simply if you want to take a photo or listen to music.
Solar recharger products are extremely cost-effective as well. Since a solar recharger only needs sunlight in order to charge devices like mobile phones, it hardly requires any maintenance at all. You can purchase a solar recharger and use it multiple times without it depreciating or losing its functionality. These are extremely durable devices.
Solar recharger products are also beneficial in that they use renewable energy to charge devices. As such, a solar recharger is an environmentally conscious option. They greatly reduce pollution caused to the environment by depleted battery chargers.
Find Solar Recharger Products and Much More Online!
However adventurous you may be, it is important to be prepared with right technology. At The Hunting and Fishing Connection, we are firmly committed to selling only the finest and most reliable products available in the market. This includes some of the most popular hunting and outdoor equipment from leading manufacturers as well as specialty equipment that you would not find elsewhere. To purchase a solar recharger or other high quality products, browse all of the discount products available on our website.
Contact Us to Learn More about Solar Rechargers and Other Products
If you are in the market for a solar recharger or any other piece of outdoor equipment, be sure browse our website to see our complete range of products.