Bradley Smokers & Bradley Smoker Accessories
When you go on a hunting expedition or a fishing trip and return with your game or a fine catch, you will want to ensure that it is cooked perfectly. It takes a lot of time and effort to go out into the wild and catch your own food, and it would make little sense if you invested little effort into cooking it. Bradley Smokers offer a variety of cooking options from cold smoking to hot, which can allow you to prepare nearly any kind of game or fish perfectly. Bradley smokers are complex pieces of machinery designed to allow you to control every aspect of the smoking process, resulting in a perfectly cooked meal every time.
The Hunting and Fishing Connection is an online retail store that caters to all your camping and outdoor needs. Bradley smokers are just one of the many high quality products that we offer through our website. While Bradley Smokers may not be included in your list of necessary camping gear, they are popular among hunting and fishing enthusiasts, and can be big hits at barbeques and other outdoor gatherings. At the Hunting and Fishing Connection, you can find a wide range of Bradley Smokers from which you can choose. We also sell a complete selection of Bradley Smoker accessories as well at affordable prices.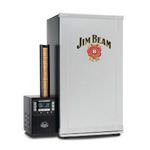 Bradley Smokers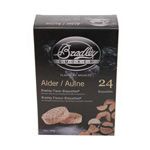 Bradley Smokers & Accessories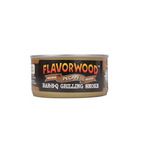 All Smokers & Accessories
Why Purchase a Bradley Smoker?
Bradley Smokers may not be portable pieces of equipment that you can carry with you on your fishing or hunting trip but they can be extremely effective and convenient when cooking your catch or kill when you return home. As a result, Bradley Smokers are extremely popular among hunters and fishers alike. Some of the prominent features of Bradley Smokers, which make these popular include the following:
Cold-Smoking Capabilities: Possibly one of the most important features of Bradley Smokers is their ability to cold-smoke as well as hot-smoke. Most devices similar to Bradley Smokers only include a hot-smoking option, which typically uses a large amount of energy and electricity. Cold-smoking is a technique of cooking fish and meat using very low temperatures. This can ensure that your meal does not become dry and can allow you to add extra smoky flavor to things like fish and cheeses. Cold smoking is often thought of as a long and painful process. However, Bradley Smokers have been carefully developed to help you get such techniques right every single time.
Compact Units: Bradley Smokers are completely self-contained units, which use hard wood bisquettes to produce smoke. They resemble small refrigerators in size and shape, which means they do not take up too much space when not in use.
Easy Temperature Control: With Bradley Smokers, individuals can control the inside temperature through thermostats. This control is separate than the smoke control, which allows for maximum control over your cooking. Moreover, once food has been cooked, it can continue to be stored in Bradley Smokers and kept warm until you are ready to eat.
Easy Cleaning: Another important advantage of Bradley Smokers is the ease in which you can go about cleaning the device. Since Bradley Smokers are shaped similar to refrigerators, trays can be disassembled and cleaned individually without much effort. Moreover, the fact that these trays are made from stainless steel also contributes to easy cleaning.
Find Bradley Smokers and More at the Hunting and Fishing Connection
The Hunting and Fishing Connection is dedicated to making your outdoor experience as enjoyable as possible. On our website, you will find a range of specialty products by the most highly reputed brands in the market that are not only reliable, but extremely durable. Moreover, we offer all our products at extremely affordable prices so that you can get the maximum out of your budget. From high quality, long-lasting Bradley Smokers and a variety of smoker accessories to ATN night vision gear, you can find everything you need to elevate your camping, fishing, or hunting experience to new levels. Our selection of Bradley Smokers and smoker accessories includes:
Bradley Smoker units
Bradley Smoker covers
Bradley Smoker trays
Bradley Smoker bisquettes
Bradley Smoker flavorings
Learn More About Our Bradley Smokers & Bradley Smoker Accessories
With a wide selection of products available, the Hunting and Fishing Connection is your final destination for all your camping, hunting, and fishing needs. To learn more about our range of products, browse our website or contact today.